Here come the holidays~~ready or not!

This is one of my favorite times of year! The leaves are turning beautiful colors and the weather is getting cooler and I get to bring some of my favorite sweaters out. I also look forward to having more hot drinks instead of the iced teas I have been enjoying all summer long. This change in the weather has us getting ready here at SBS Teas for the upcoming holiday season. This month we have several specials to help make your holiday shopping a little easier! Be sure to check out our NEW section for lots of seasonal treats!
Throughout the month of November we will be taking 15% off all our
signature collections
.
These signature tea, coffee and cocoa collections provide you with a chance to sample our most popular treats. Each collection comes attractively presented in a clear top gift box and is tied with our signature purple ribbon. These collections would make great gifts for any tea, coffee or cocoa lover on your gift list.
Also this month, we will be taking 15% off all of our
Tea Sachets
.
These triangle shaped tea sachets are available in many of our most popular tea flavors and brew to the same quality you have come to expect from our regular loose leaf teas. They offer the convenience of portability and can be brewed without an infuser. What a perfect stocking stuffer for that specail tea drinker on your gift list!
The winner of our $25 Gift Certificate for October is Joni from Hawaii. Congratulations Joni! Don't miss out on our next $25 Gift Certificate drawing. Each order in November enters you into the drawing or send us an email to
info@sbsteas.com
with your name and email address.
We have a new blog address and hope you will visit us at our new blogging home! You can check it out at: www.sbsteas.wordpress.com. This is your source for SBS Teas updates as well as general tea and coffee information and discussion. We hope you enjoy the new Blog as much as we do! Email us your thoughts about the new Blog to: sharon@sbsteas.com and we will email you a $5.00 Gift Certificate just for checking it out!
We are busy getting all of our Holiday gifts and products ready to unveil in the next few days~~~~We will let you know when they are ready and available for sale.
All of us at SBS Teas wish you and your family a very Happy Thanksgiving!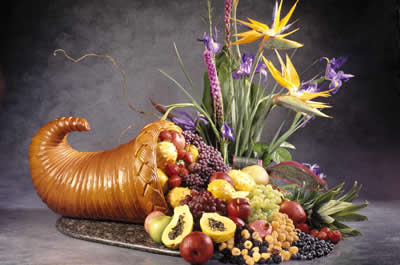 The SBS Tea and Coffee Ladies,
Barbara & Sharon
Brew our Teas & Taste the Magic
!
!!
SBS Teas
www.sbsteas.com
Kind words can be short and easy to speak, but their echoes are truly endless.
Mother Teresa